Good news to all. Now the New Aadhaar mAadhaar is launched and live on the google play store. This is good news for all. Everyone who needs it can download it and use it directly from those who have their Android smartphone after installing this new App on their phone.
The Unique Identification Authority of India (UIDAI) has launched this new App for smartphone users, both Android and iOS. The UIDAI authority has advised the users to download the new App only after uninstalling their old App, which is previously installed on their phone if any.
This New Aadhaar mAadhaar app has been launched with many changes and comes with brilliant new features. In this, the name of the cardholder, address, date of birth, DOB, Display photograph, etc., of the users will be mentioned. Also, this new App will not support any third-party organization's App. Today, we will tell you some important things about the new mAadhaar App, so without wasting too much time, let's jump into the topics.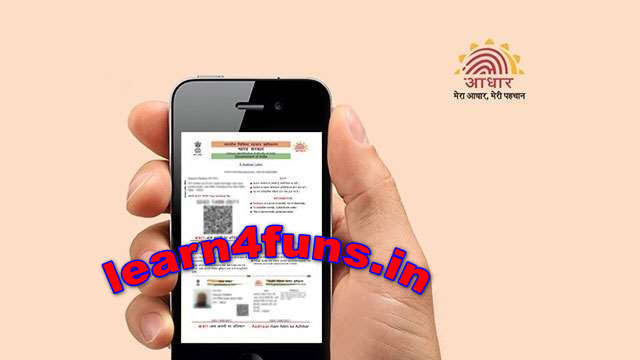 If you have a smartphone and an active internet connection, you can test this App directly from your phone.
The new guideline is set for all; please follow it step by step and don't miss anything. First of all, download the new mAadhaar App, available on the Google Play Store or App Store.

It works on both Android and iOS platforms, so you need not worry too much. After downloading it, you have to register your Aadhaar card in this App for the first time to use it. For this, you have to register the App with the given mobile number while making the Aadhaar card, which means it is already registered on your Aadhaar card. For this, you have to tap on the 'Register your Aadhaar' given in the banner at the top of the App.

Also Read: How to use Web WhatsApp?


The Official tweet comes from the UIDAI authority check it out.
On tapping this page, you will get a new window on your phone, in which you will have to enter your Aadhaar number and wait for OTP (One Time Password) to come to your phone inbox. As soon as you get the OTP, you need to enter the given window. After doing this, your Aadhaar card will be registered with the App within a few seconds. Keep in mind that you have to uninstall/remove the old App from your android device. Also, use the same mobile number, which is linked to your Aadhar card.
Suppose if your Aadhaar card is lost and you want to retake a print of it; in that case, you can put a print request for it through the new mAadhaar App. However, this will work if you have registered your Aadhaar card with the new App. In the new App, you will also see whether your mobile number is registered or not. In case To reprint the Aadhaar card, you will have to pay Rs 50. Your request will be completed only after payment.
Through the new App, you will be able to share your virtual Aadhaar card with people or organizations where ever you need it. For this, you will not need to tell your Aadhaar number, and your data will be safe. QR code will be given in the App to create a virtual ID and share it with people. This option will be found in My Aadhaar, which is given in the bottom bar of the App. There you can see the option to show a QR code or generate a virtual ID.
Not only this, but in the new mAadhaar App, you can also see the authentication history of your Aadhaar card. By this, it will be known that your Aadhaar card has not been used without your permission, which is better to maintain user privacy and secrecy. It will work as a safeguard for both these data leakage and theft or stolen.
You can also lock your biometric if this has ever happened. There is also an option to lock or unlock your biometric details in the App.
In many cases, Aadhaar is now a leading role in the identity card. So it is essential to be near the Aadhaar card. But if a hard copy is likely to be lost, it has been a long time trying to make a soft copy, and it will always be possible to keep the Aadhaar card nearby.
This App came. All Aadhaar services will be available on the new Aadhaar app on the smartphone.
The App will contain all the essential data-name, date of birth, gender, address, photo, and mobile number. This App can be downloaded from Google Play. The App has to be registered with a mobile number.
If you have downloaded the mAadhaar App before, you need to delete it, and please keep it in mind. Instead, install the NewmAadhaar App. Otherwise, your registration might not be successful.
What are the benefits of the New Aadhar App?
You don't have to go anywhere with a hard copy of the Aadhaar card. Instead of downloading the mAadhaar app. You can get all Aadhaar related services directly over your phone in no time.

With this app, you can 'lock' or 'unlock' you're biometric whenever you want.
If your mobile does not have Aadhaar OTP, you can get Time-based OTP or TOTP, which is valid for up to 5 seconds.
 Your Aadhaar details can be shared with anyone through a QR code. In that case, the chances of data leak will be reduced.
 You can send eKYC directly via message or email.